Skip to Content
Non-Immigrant Visa Classifications
Non-Immigrant Visa Classifications in Boston, MA
US Immigration and Nationality law offers several non-immigrants (temporary) visa types for entry to the United States. A visa – as opposed to status – is a document issued by a US Embassy or a Consulate that allows a foreign national to enter the US and, upon entry, to acquire a status in the US according to the visa type.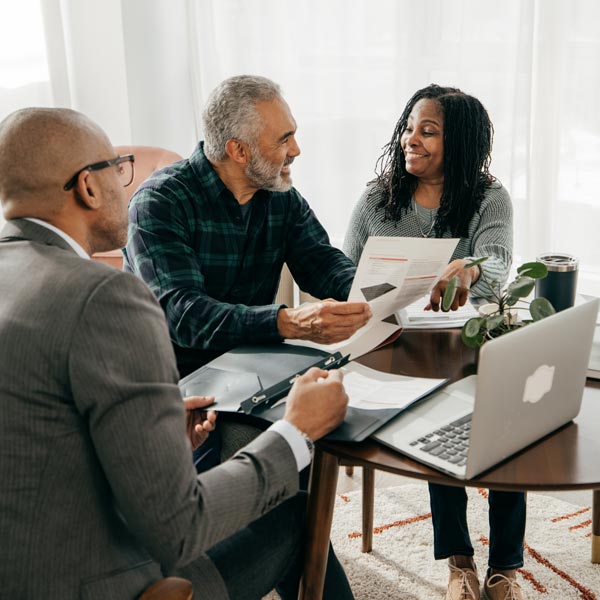 Non-Immigrant Visas Explained
These two concepts are often confused, especially when it comes to understanding the foreign national's authorized period of stay in the US. For instance, a visa stamp in one's passport may be issued for 10 years – and it means that this person may enter the US within the 10-year period indicated by the visa validity dates.
However, upon entry to the US, an immigration official will issue what is referred to as an "Arrival-Departure Record (Form I-94)" that specifies the non-immigrant status as well as the duration of such status. If a foreign national remains in the country for longer than the period indicated on his or her I-94 form, he or she is considered to be in the US illegally, without authorized status – despite the fact that his or her visa stamp may still be unexpired. It is imperative that foreign nationals be aware of their non-immigrant status and the associated expiration date.
The Following Is a List of Non-immigrant VISA Classifications in the United States
A-1 – ambassador, public, minister, career, diplomatic or consular officer, and members of immediate family; allows for stay for the "duration of status"
A-2 – other foreign government official or employee, and members of immediate family; allows for stay for the "duration of status"
A-3 – attendant, servant, or personal employee of A-1 and A-2 visa holders, and members of immediate family'; allows for 3 years initially with 2-year extensions thereafter
B-1  – temporary visitor for business; allows for total of 1 year initially
B-2  – temporary visitor for pleasure (tourist); usually allows for 6 months and extensions up to 1 year total;
C-1 – alien in transit; allows for 29 days for any entry
C-2 – alien in transit to United Nations Headquarters District under sec. 11(3), (4), or (5) of the Headquarters Agreement with the United Nations; allows for 29 days for any entry
C-3 – foreign government official, members of the immediate family, attendant, servant or personal employee, in transit; allows for a short visit
D-1 – crew member (ship or aircraft crew); allows for 29 days for any entry
D-2  – crew member for fishing vessel with US home port or base visiting Guam; allows for 29 days for any entry
E-1  – treaty trader, members of immediate family; allows for initial stay and extensions for almost always 2 years
E-2  – treaty investor, members o the immediate family; allows for initial stay and extensions for almost always 2 years
F-1 – student (academic or language training program); allows for stay for the "duration of status"
F-2 – spouse and children of F1; same periods of stay as for F1
G-1 – principal resident representative of recognized foreign member government to international organization, representative's staff, and members of immediate family; allows for stay for the "duration of status"'
G-2 – other representative of recognized foreign member government to international organization, and members of the immediate family; allows for stay for the "duration of status"
G-3 – representative of nonrecognized or nonmember foreign government to international organization, and members of immediate family; allows for stay for the "duration of status"
G-4  – international organization officer or employee, and members of immediate family; allows for stay for the "duration of status"
G-5  – attendant, servant, or personal employee of G-1, G-2, G-3, and G-4 classes, and members of immediate family; allows for 3 years initially with 2-year extensions
H-1A  – registered nurse; allows for 3 years initially, 2-year/1-year extensions 5 years total or 6 years in "extraordinary circumstances"
H-1B – alien in specialty occupation; allows for up to 3 years initially, 3-year extension for maximum of 6 years total with no further H or L status until 1-year absence from US (with some exceptions)
H-1C  – registered nurse; allows for up to 3 years; no extensions
H-2A  – temporary worker in agriculture; services unavailable in the US ( with the petition filed on or after June 1, 1987); allows for stay specified by the validity periods of the labor certification up to 1 year; same applies to extensions. Maximum stay is for 3 years, new maximum applies after 3 months absence from the US following up to 18 months in H-2A status or after 6 months absence from US following more than 18 months in H-2A status
H-2B  – unskilled temporary worker performing other services unavailable in the US; allows for up to 1 year initial stay with 1-year extension totaling 3 years, with no further H or L status until 6 months absence from the US
H-3  – trainee; initial and total stay is usually limited to 2 years ; 18 months for special education trainees, with no further H or L status until 6 months absence from the US
H-4 – spouse and children of H-1, H-2, or H-3;same stay as for the principal
I  – representative of foreign information media, spouse and children; no set rules for stay
J-1  – exchange visitor; stay varies according to the type of program
J-2  – spouse and children of J1; same stay as for J1
K-1  – fiance(e) of the US citizen; allows for 90 days within which to marry USC and apply for permanent residence
K-2  – child(ren) of K1
K-3  – spouse of US citizen; allows for 2 years stay with extensions to complete adjustment of status
K-4  – child(ren) of K3
L-1A – intra-company transferee (executive, manager and specialized knowledge personnel); allows for up to 3 years initial stay with 2-year extensions. Maximum total of 5 years (specialized knowledge employee) or 7 years (manager or executive) with no further H or L status until 1 year absence from US
L-2  – spouse and children of L1; same stay as L1
M-1  – student (vocational or other recognized nonacademic program); allows for up to 1 year initially with 1-year extensions
M-2  – spouse and children of M1; same stay as M1
N-8  – parent or SK-3 or SN-3; allows for up to 3 year initial stay with 3-year extensions
N-9  – child of N-8, SK-1, SK-2, SK-4, SN-2 or SN-4; allows for up to 3 year initial stay with 3-year extensions
NATO-1 Through NATO-6 – representatives, officials, members, employees, and forces of NATO delegations and their immediate family members; allows for stay for the "duration of status"
NATO-7 – attendant, servant, or personal employee of NATO-1 through NATO-6 classes, and members of immediate family; NATO-1 through NATO-4 for the "duration of status" , NATO-5 and NATO-6 – up to 2 years initially with 1-year extensions
SN1 Through SN4 – retired NATO-6 employees, spouses and unmarried sons and daughters
O-1  – aliens with extraordinary abilities in sciences, arts, education, business or athletics; allows for stay up to 3 years initially with 1-year extensions
O-2  – accompanying alien; same stay as O1
O-3 – spouse of child of O1 and O2; same stay as O1 and O2
P-1 – internationally recognized athlete or member of internationally recognized entertainment group; individual athlete is allowed up to 5 years initially with 5-year extension; total limit 10 years; groups /teams are allowed up to 1 year initially with 1-year extensions
P-2  – artist or entertainer in a reciprocal exchange program; allows for up to 1 year initially with 1-year extensions
P-3 – artist or entertainer in a culturally unique program; allows for up to 1 year initially with 1-year extensions
P-4 – spouse of child of P1, P2, P3; same stay as principal
Q-1  – participant in an international cultural exchange program; allows for 15 months maximum stay until absence from the US for 1 year
Q-2  – Irish cultural and training program participant; allows for up to 3 years stay
R-1 – alien in religious occupation; allows for up 3 years initially, 2-years extensions with 5 years total
R-2  – spouse or child of R1;' same stay as R1
S-5 or S-6  – informant to US Law Enforcement authority; allows for up to 3 years of stay
S-7  – spouse, children or parents of S-5 or S-6; same as S-5 or S-6
TN – principal alien under North American Free Trade Agreement (NAFTA); allows for up to 3 years initially with extensions
TD  – spouse and children of TN; same as TN
TWOV  – Transit Without Visa; very short stay
T-1  – victim of person trafficking, with spouse, children or parents (if child)
T-2  – spouse of T1
T-3  – child of T1
T-4  – parent of T1
U-1  – victim of criminal abuse
U-2  – spouse of U1
U-3 – child of U1
U-4  – parent of U1
V-1, V-2, V-3  – spouse and minor children of legal permanent resident
WB – Visa Waiver Pilot Program – Business visitor; allows for 90 days stay, no extensions
WT – Visa Waiver Pilot Program – Tourist; allows for 90 days stay, no extensions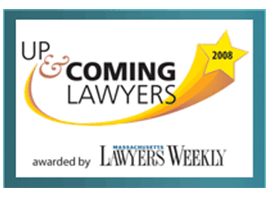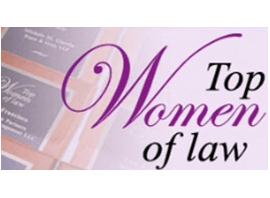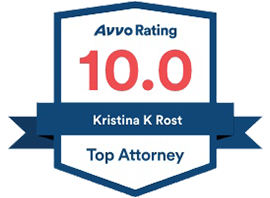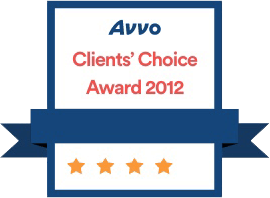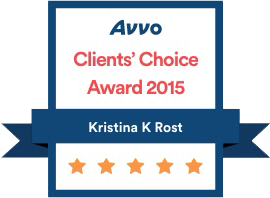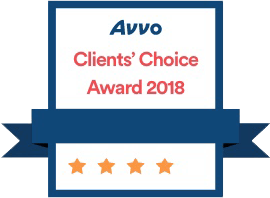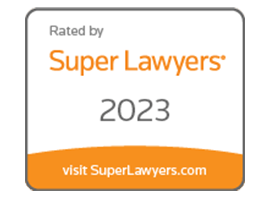 New England's Premier Immigration Law Firm